Whatever you want illuminating, Lutec are the brand for you. They've been pioneers in their industry since launching their new brand in 2010, but their history goes back further than that. In fact, in 1972 they were more focused on die-cast aluminium than garden lights, with their factory in China one of the nation's leading metal manufacturers. 
It wasn't until 1996 that their first lights were shipped out, and they proved a huge success. New factories were opened, new products were created, and a new brand was born ready to take the world of outdoor lights by storm. 
What electrical supplies do Lutec make?
Lutec's garden lights are ideal for any outdoor space. From bright security lights to soft, warm lights that create the perfect environment for al fresco entertaining, the brand offers everything you'll need to make your garden glow. 
We stock a huge selection of Lutec products, all available with next working day delivery if you order before 4pm. 
Decking lights nestle seamlessly into any wooden platform, offering gentle light that adds extra comfort and safety to an outdoor dining area. They can also be used to guide people down stairs and along paths, and are easy to install with an outdoor power supply. 
Ground lights work in a similar fashion, but are better suited to being sunk into concrete or soil. They provide a brighter light that covers a larger surface area, and look fantastic along garden paths or concealed within flower beds. Give the blooms the attention they deserve. 
Lutec's wall lights are another great way to bring the inside outdoors, and they provide a huge range of brightness levels. Spotheads offer a direct beam of light that can make finding your keys much easier on a dark night, while wall lanterns are a more classical approach to garden decoration. 
Any kind of lighting you want, Lutec make it, and we can deliver it to your door. 
Our favourite Lutec products
Explore some of our most popular Lutec outdoor lights, showing off the full range of what they offer. 
Lutec Focus 15W Outdoor Wall Light - Dark Grey 
This sleek outdoor wall light makes a fantastic addition to any external wall. Positioned either side of a front door, they provide a real statement upon arrival, beaming light up and down to frame an entrance. They also look fantastic along a garden fence, bordering a space and turning a garden into a warm, inviting area fit for entertaining. 
With a light projection of 109mm (both up and down), they provide just enough light without annoying any neighbours, and will provide a truly modern look wherever they go. 
Order Lutec Focus 15W Outdoor Wall Light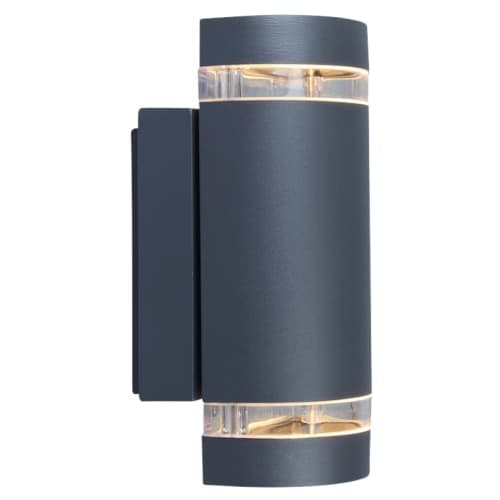 Lutec Canterbury 60W Outdoor Vintage Coach Down Wall Lantern - Black
If your client wants a more classical look, these Canterbury Vintage Coach Lanterns will tick all their boxes. They're styled to look like they could have adorned a horse's carriage in decades gone by, with a heavy-duty aluminium case enclosing a bright 60W light that will look great on any external wall. 
Try positioning one above a door to make a real statement - the downlight will add a subtle glow to guide you inside. 
Order Lutec Canterbury Outdoor Vintage Coach Lantern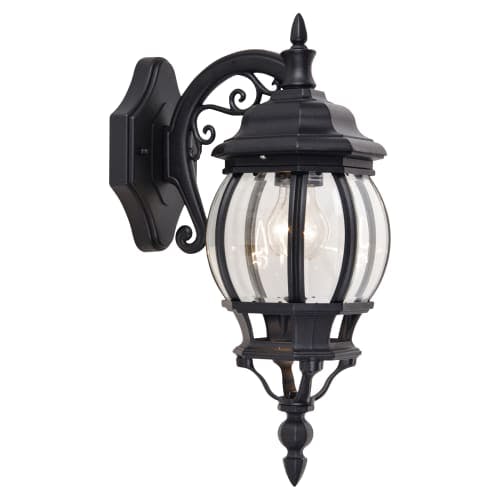 Lutec Strata 9W LED Ground Light - IP67 - 3000K Warm White - Stainless Steel
These stainless steel ground lights provide a warm white light that makes any driveway or garden path appear more inviting. They work really well in areas that natural light won't reach, giving off a soft glow that turns every corner of your garden into a cosy, relaxing space.
Their limited built-in height makes them ideal for wooden terraces, although they look just as good recessed into the ground or in concrete. 
Order Lutec Strata LED Ground Light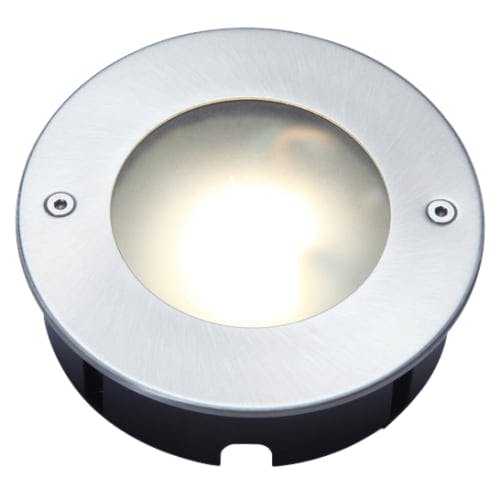 Lutec Sunshine LED Outdoor Solar Wall Light with PIR - 5000K Daylight - Dark Grey
For outdoor lighting that doesn't require an outdoor power source, these solar wall lights are a great choice. They come with a movable solar panel with a 5m cable, allowing you to position it in the best spot to capture the sun and provide maximum charge. 
Not only that, but their PIR motion sensors and adjustable timer mean they'll only come on when you want them to, saving that solar power for when it's most effective. 
Order Lutec Outdoor Solar Wall Light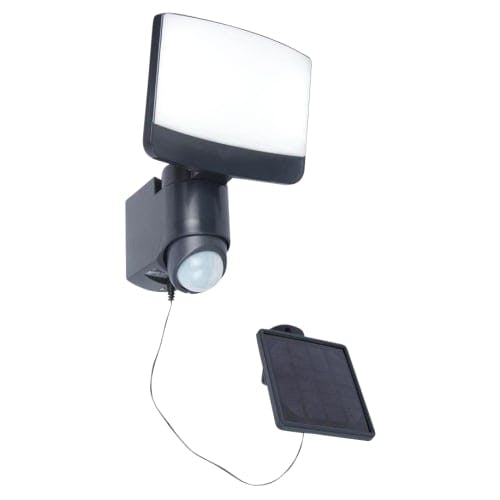 Lutec Twilight 6W 45mm Round LED Decking Lights - IP67 - 4000K - Stainless Steel/White - Pack of 10
Decking lights can be the difference between a slab of wood and an indulgent outdoor dining area, and these Twilight LED Decking Lights are the ultimate in sophistication. They come in packs of 10, letting you line the edge of decking in a warm light in no time at all. 
The 2m cable is more than enough to connect them to a nearby power supply, and with no bulbs to replace, they'll give your clients an elegant outdoor look without any unnecessary fuss. 
Order Lutec Twilight LED Decking Lights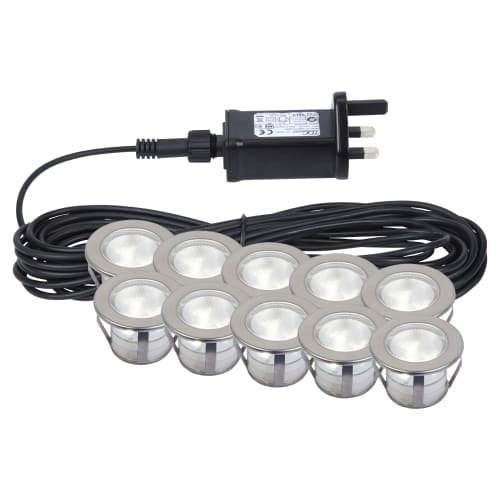 Browse our full range of Lutec outdoor lights
We stock Lutec lights fit for any exterior installation. A highly reputable brand renowned across the trade world, they make products you can depend on for both look and durability, ensuring you leave no client unsatisfied. 
Order yours today before 4pm to make the most of next working day delivery, and buy in bulk to access our exclusive discounts.