Home burglaries have increased by 26% in England & Wales over the past five years, with the highest number of burglaries taking place over the Winter period. According to data from UK crime stats, January is statistically the worst month for burglaries.
Of reported crimes in the year ending September 2020, a total of 31,718 burglaries were recorded in January. January was also the worst month for burglaries in 2019 and 2018, with 36,874 burglaries reported in January 2019 and 39,816 burglaries reported in January 2018.
So, with burglaries consistently increasing over the winter months, what can you do to protect your home from intruders?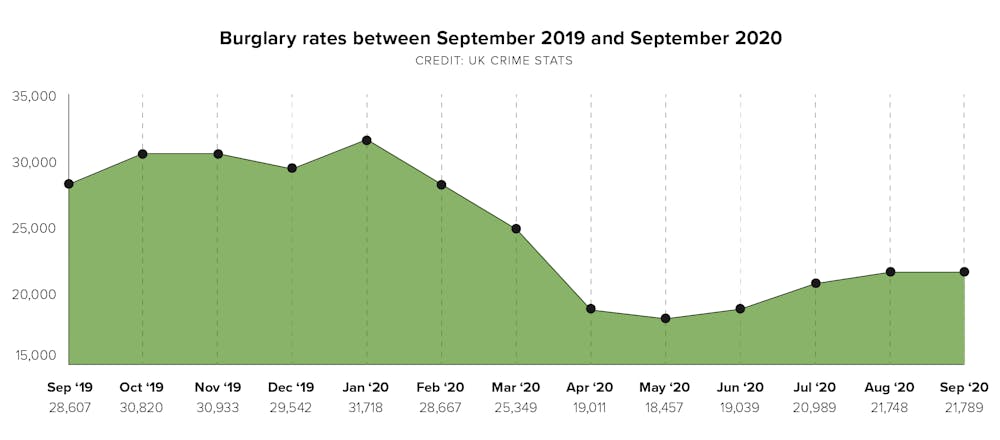 Protecting your home with smart security
While the above figures may seem alarming, there is some good news for homeowners. UK burglaries decreased between 2018 and 2019, which may be due to the growing availability and advancement of smart security for the home.
Google searches for 'smart security' related keywords have increased by 19% over the last 12 months alone. Specific terms that have increased include 'smart security cameras' (+30%), 'smart outdoor cameras' (+39%) and 'video ring doorbell' (+233%).
This suggests that UK residents are researching and investing in better smart security solutions for their homes. But which ones are the most effective when it comes to securing your home?
Whether you're completely new to the world of smart security or looking to upgrade old systems, here are our top tips for burglar proofing your home.
1. Say goodbye to clanky keys and hello to Smart locks
We've all been there. You're in a rush to leave the house, but you don't remember locking the door on the way out behind you. 'But you probably locked it,' you tell yourself. You can't be bothered to go back and check anyway. Either way, it'll probably be fine. You won't be gone for long.
Unfortunately, you don't need to be gone for long. Most burglaries occur in less than 10 minutes, and the most popular method of breaking entry is to simply walk straight in through the front door, which is how a shocking 76% of burglaries took place last year*.
Thankfully, with a smart lock system, you'll never have to worry about leaving the doors unlocked ever again. Yale Smart Locks feature keyless locking technology, so you can set the door to automatically lock behind you when you leave your home. The lock can even be unlocked using an app on your phone. But the biggest bonus of a Smart lock? You'll never have to worry about losing your keys and changing your locks ever again. That's a big relief, especially when 10% of domestic break-in attempts were successful last year* because intruders had a key to the home.
2. Update your Smart app passwords
Smart homes offer additional security benefits, but like most devices, your Smart tech is still at risk from hacking attempts. Make sure you choose a long and strong password when you're setting up a new Smart device in your home. It should have a minimum of ten characters and include a mix of special characters, symbols, uppercase and lowercase letters. Make your password unique and ensure it's not linked to any other accounts – just in case. Don't forget to set-up two-factor authentication (2FA) on your Smart home app, too.
3. Consider Smart motion sensors
One of our favourite Smart security products is also one of the most cost effective and they're incredibly easy to set-up too. Simply place one of these motion sensors in your home, connect it to your Wi-Fi, download the app and you're ready to go. If any movement is detected when you're not at home, you'll get an alert on your smartphone. Just make sure you keep the doors closed if you've got pets at home…
4. Video doorbells for prying eyes
Did they really get the wrong house or were they just checking nobody was in? We've all had those strange knocks at the door from unfamiliar faces, but a Smart video doorbell is one of the easiest ways to keep an eye on who's visiting your home when you're not around. Better still, video doorbells are a brilliant deterrent, as they immediately tell potential burglars that they're on camera.
5. Keep your Smart devices' apps and firmware regularly updated
If you've got the latest Smart home devices, you usually won't need to manually check for updates. Whether you're using Ring, HIVE or Nest devices, when any updates do come in, make sure you let them run. Doing so will keep your Smart home devices fully protected and updated with the latest firmware.
6. Invest in CCTV with night vision
The highest number of burglaries occur during the evening/night, which is when 60% of burglaries occurred last year, compared to 40% during the day. With intruders obviously preferring the cover of darkness, it may be worth investing in a Smart CCTV system that automatically switches to night mode when the sun goes down. Ring floodlight cameras are a great security system for the back of your home too, as they include a siren alarm and two-way audio, so you can hear and speak to anyone that's picked up straight from your smartphone.
7. Upgrade your alarm systems
Nothing beats a good old fashioned alarm to keep intruders at bay, especially if it's a Smart alarm. Our experts recommend the Ring Alarm 5 Piece Security Kit for a comprehensive security solution. Connect it to your smartphone and you'll be immediately notified if the alarm is triggered, and its advanced motion sensitivity means you won't have to worry about your pets setting it off accidentally.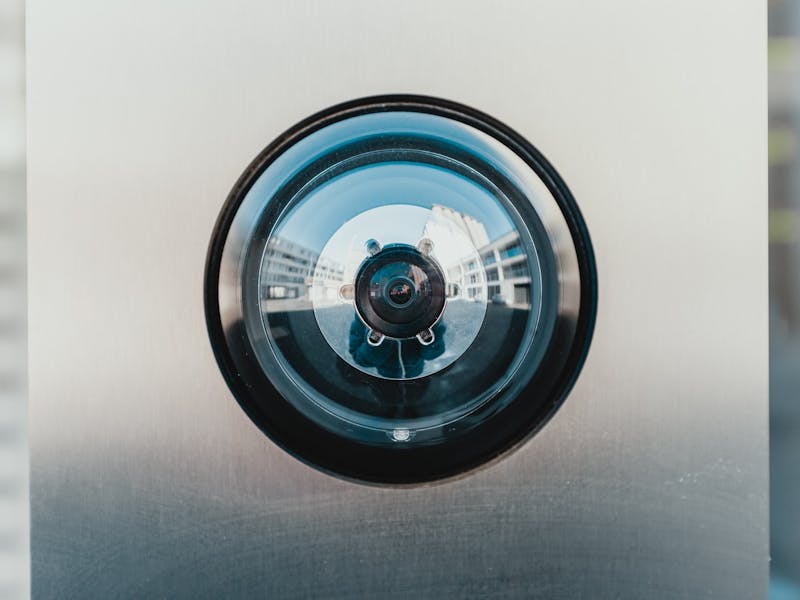 Why Smart security is so important
If you're still wondering whether or not an upgrade to Smart security is worth the effort, it's worth considering the alarming rates at which crime has grown over the last few years.
According to figures from the ONS, domestic burglaries have increased by 26% in England and Wales over the last five years. Regions that showed the greatest increase in burglaries are the South East (60%) with Hampshire experiencing a shocking 90% rise in burglaries and Surrey not far behind with a 84% rise. In the North East, Durham experienced a 108% increase in burglaries over the last five years.
Interestingly, there's been a 4% increase in methods of entry where burglars had a key, which demonstrates the benefits of Smart locks. There's also been a 6% increase in burglaries taking place in the late evening (10PM-midnight), so you may want to invest in CCTV and floodlight cameras, especially when the cost of damages in domesticated burglaries has increased by a staggering 115%.
You can click here to browse our full selection of Smart security products.
Of course, if you fancy a more old-school way of protecting your home, you might want to consider our complete all-in-one security solution: The Home Alone Security Kit. It's got a solid track record of keeping filthy animals away.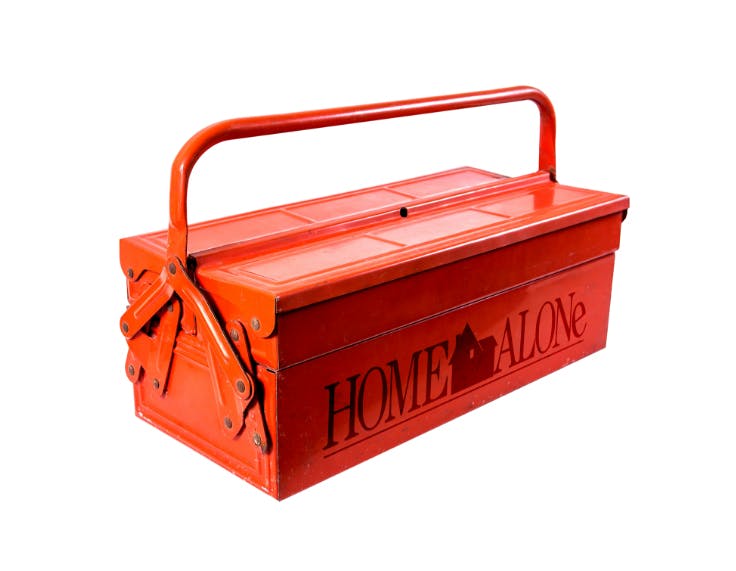 *Between April 2019–March 2020