What are polyurethane foams and silicone foams?
From filling gaps and neatening finishes, through to insulating electrical equipment and housing battery units, foams and fillers feature everywhere in modern life. Two of the most common kinds are polyurethane foams (PU) and silicone foams. 
Thanks to their versatility and structural strength, they both provide unique benefits that make them extremely practical around commercial units and homes. 
Silicone foam is one of the most popular in the building industry. You'll often find it in liquid form, usually in an applicator such as a foam gun. This makes it easy to apply to small or tight spaces, making silicone a great option for filling gaps and tidying edges.
Where are polyurethane foams and silicone foams used? 
The main difference between polyurethane foams and silicone foams is their usage: polyurethane foam is mainly used for added comfort, while silicone foam is incredibly versatile for things like insulation, gaskets and seals. 
Chances are you'll have sat on some polyurethane foam on your drive to work, or even slept on it on your mattress. You're more likely to find silicone foams when you're insulating electrical equipment or sealing a gap.
We'll talk you through the benefits of both so you can decide which one you need for your next job.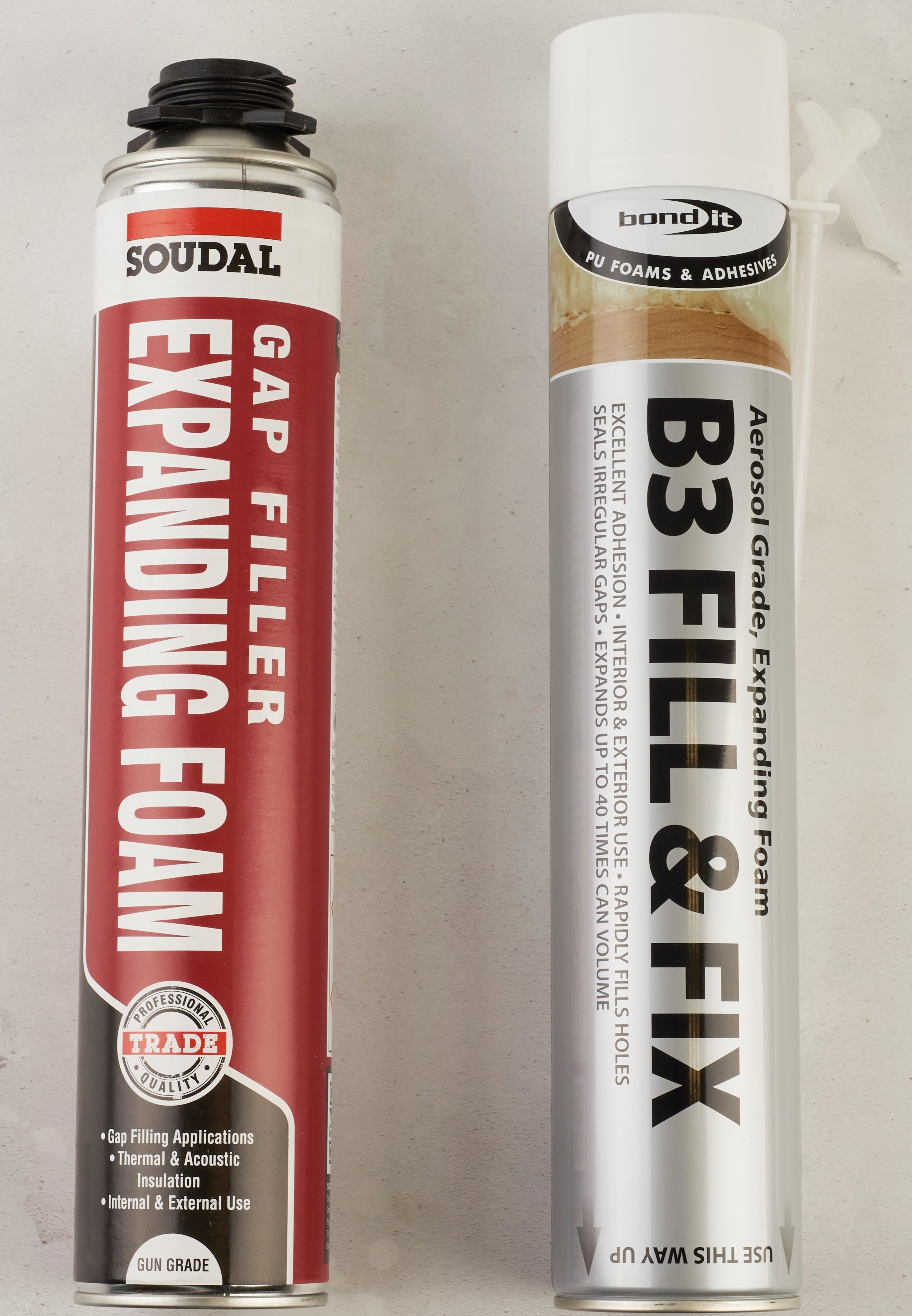 Silicone foam
You'll find silicone foam in electrical insulation or sealants, or as a no-nails fixing alternative. We offer a great range of silicone sealants from top brands such as Evo-Stik and Soudal, as well as application essentials like guns and all the products you'll need to clean up when you're finished. 
The benefits of silicone foam:
Great for fire safety measures due to low flammability (UL94 rated)
Low density reduces the foam's weight and increases its stability 
Quickly returns to its original thickness after application, making it perfect for filling in gaps
Remains perfectly intact between temperatures of -60°C and 230°C
Great sound and heat insulation properties 
Resistant to harsh chemicals and UV light
Dielectric, making it perfect for electrical insulation 
Won't release any toxic chemicals as it decomposes.
The main uses of silicone foam:
Gaskets
Electrical insulation 
Firestops 
Sealants 
Vibration dampening 
Polyurethane Foam
Polyurethane foam, or PU foam, makes home furnishings more comfortable and durable. Due to its strength and resistance properties, it's ideal for sitting, lying or driving on.
The benefits of polyurethane foam:
Incredibly strong  
Abrasion and impact resistant 
Very lightweight 
Resistant to harsh chemicals and oils 
One of the softest foams available
High vibration frequency to reduce shock 
Structurally stable. 
The uses of polyurethane foam:
Home furnishings 
Mattresses and mattress protectors 
Car seats
Carpet underlay  
Choose from a vast selection of foams, fillers, sealants and caulking 
Whether you're looking to add essential safety features to your electrical installations, or simply neaten up a finish around some skirting or coving, we've got the foam and filler for you. 
We offer next working day delivery on a huge range of insulation foams, gap fillers, water-resistant sealants and decorators' caulking, making us a one-stop shop for all your foam needs.  
You'll find some of the best brands in the business, such as Evo-Stik, Soudal and GB Pro, leaving you confident of a professional, high quality finish every time. 
Order by 4pm to guarantee next working day delivery throughout the UK.