Underfloor heating has taken off in the UK over recent years, with the installation process becoming much easier and quicker. These traits mean that tradespeople can now offer a cheaper installation to make it more accessible for the average homeowner.
Heat Mat, an underfloor heating supplier, have been disrupting this market even more. Their range of high-quality, easy-to-install products is perfect for new builds, refurbishments and retrofits in a commercial or domestic setting.  
Who Are Heat Mat?
Heat Mat are one of the leading manufacturers of electric underfloor heating in the UK. With an innovative range of products, they are fast becoming favourites with the British electrical and installer market.
They specialise in creating products that are cost-effect to both install and run, meaning your customers can get a great deal.
Heat Mat products are rigorously tested to ensure the safety and satisfaction of homeowners. Plus, they manufacture the majority of their heating systems and thermostats in Denmark and the UK, ensuring consistent quality as well as maintaining a low carbon footprint by minimising product transport mileage.
In addition to great products, they specialise in excellent customer care. Their award-winning customer service and technical support teams can assist with product-specific questions, installation advice and programming thermostats, should customers need any additional support. Our ElectricalDirect contact centre team also work closely with Heat Mat to ensure consistent service and technical advice is available across your whole job, from start to finish.
Introducing the Heat Mat Range
The range includes a variety of solutions, from low consumption mats right up to cabling suitable for use under stone floors. Here, we break down the range so that you can select the right solution for your job.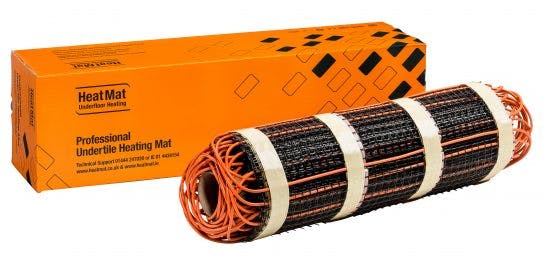 Underfloor Heating Mats  
Suitable for almost any floor covering
Quick and easy to install
3mm cable for low build height
Lifetime manufacturer warranty
160W mats are fast reacting and high-quality, making them suitable for the majority of applications. These can be installed beneath almost any floor covering, if covered with a levelling compound. They can also be used for sole source heating in well-insulated spaces or to warm the floor if alternative heating is present.
View our range here.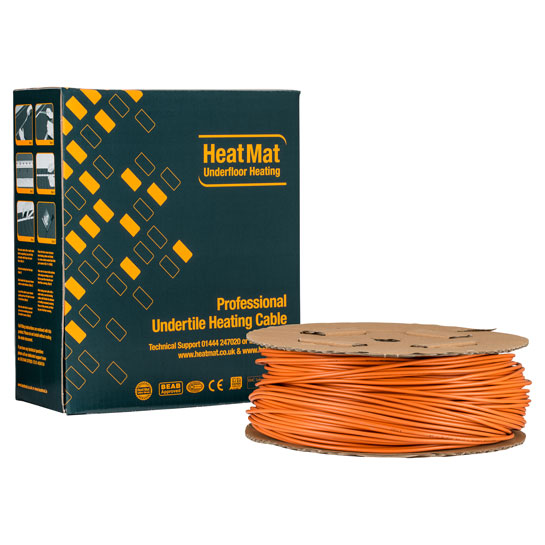 Undertile Heating Wires
Sometimes, rooms aren't quite right for a presized mat. Irregular shaped rooms or smaller spaces sometimes need a more bespoke approach. Heat Mat offer reels of cable at various power outputs, which allow you to vary the cable-to-cable distance as required.
View range here.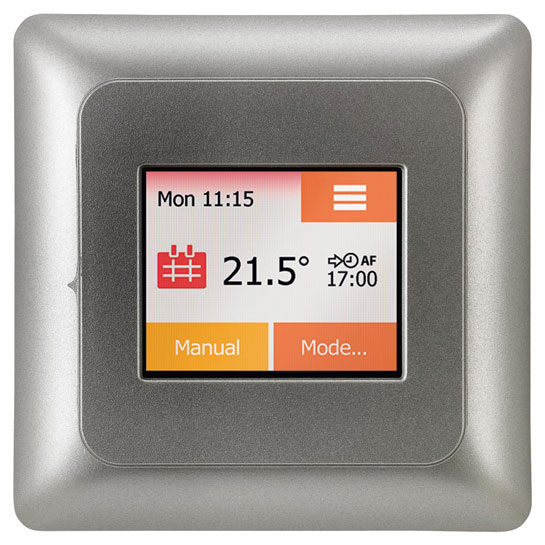 Thermostats
Heat Mat thermostats come in a variety of finishes to help them blend into a home and are compatible with all Heat Mat ranges, as well as other underfloor heating brands too. They are simple to control and have several modes, including:
Eco-mode
Manual mode
Boost mode
Holiday mode
Plus, all Heat Mat thermostats come with a lifetime warranty, ensuring homeowners are always protected.
View our range here.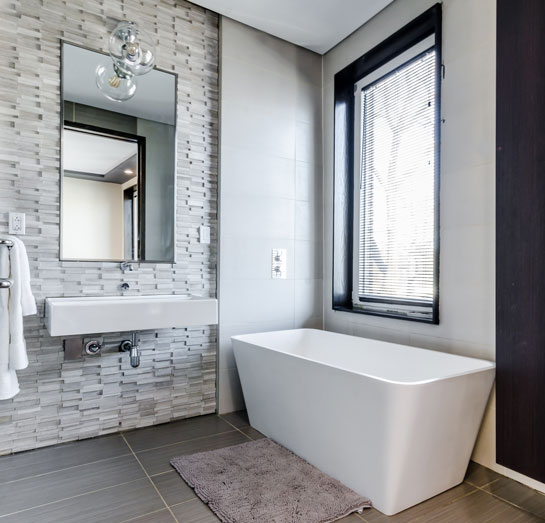 Adding Heat Mat To your Service Offering
Knowing and loving the range is one thing, but selling it to your customers is another. Heat Mat have a range of applications that makes it easy to add to your current service offering. Electric floor heating has a reputation for being expensive to install and run, but that couldn't be further from the truth.
For New Builds
Heat Mat products are backed by many approval and accreditation schemes. They are 18th Edition Compliant, CE marked, and have a BEAB Component Approve Mark to name just a few. They also carry a lifetime manufacturer guarantee – which is a useful selling point for property developers.
The mats are easy to install, making them perfect for large New Build projects. If you are looking to quote for a large scale project, our Commercial Accounts team can help with bulk pricing, special delivery options and more.
For Refurbishments
When working on rewiring houses, Heat Mat is excellent for a brand new install or for retrofitting to existing work.
The mats are easy and convenient to lay, meaning they won't add too much time onto a project. Plus, underfloor heating helps enhance property value, so it's a win for everyone.
In a Which? survey of people with underfloor heating, 66% of people had it installed in just one room. Two-thirds of those had underfloor heating in their bathrooms, and one third had it in their kitchen. 
For Hospitality
Heat Mat systems have been used in holiday homes, hotels, castles, bars and restaurants. In fact, Hastings Pier uses Heat Mat products to warm up various areas for staff and the public, needing a lightweight, low-build height solution that would be safe to use in their listed structure. Whipsnade Zoo and Dartmoor Zoo both also use Heat Mats to warm their animal enclosures.
Glamping sites can also take advantage of the products, allowing for a much more comfortable experience while not disturbing the ambience and room decoration. As long as there is electricity, a Heat Mat can warm it.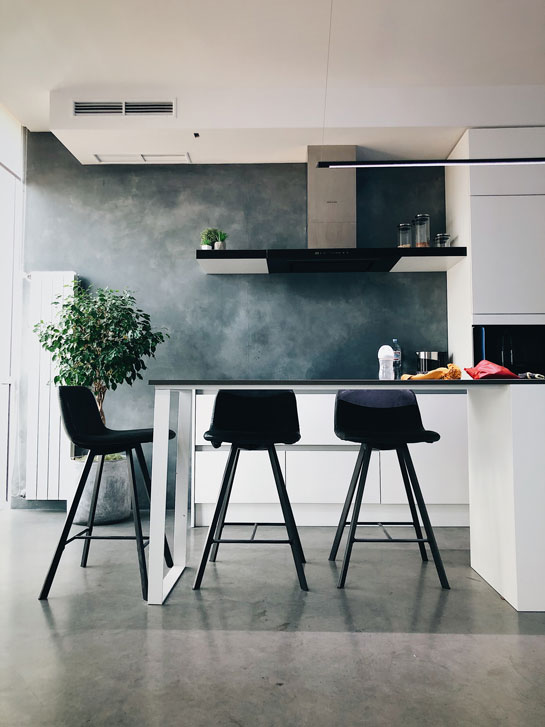 The Do's and Don'ts of Installing Heat Mat Underfloor
Heat Mat Electric Underfloor Heating Mats are relatively straight forward to install, but there are a few Dos and Don'ts to adhere to.
Dos
Ensure the room temperature is above 5oC when installing the system.
Plan layouts before you fit them and take photos for future reference.
Make sure the heating elements and joints are encapsulated within flexible tile adhesive or levelling compound, and fitted beneath the floor covering.
Use a multi-meter to test the mat before, during and after fitting.
Connect multiple mats in parallel if required.
Pair the Heat Mat with a Heat Mat insulation board for a faster heat up time.
Don'ts
Use Heat Mat products designed for floors in the walls or ceilings.
Install the floor sensor near a hot water pipe or other heat sources.
Leave any sections of the heating cable or connector in the open air, or beneath fixtures and fittings when the installation is completed.
Spot dab tile adhesive when fitting tiles above the heating system.
Lay mats onto soft insulation.
For a full range of installation instructions, see the official installation guide.
Explaining the Range to Your Customers
As with any purchase, your customers are going to have questions about underfloor heating. So, we've prepared a list of frequently asked questions to help settle any concerns or questions.
How much will Heat Mat electric underfloor heating cost to run?
On average, it costs less than 10p to run 1m2 of standard underfloor heating for six hours. So it's not that much at all.
But in reality, it's unlikely the average British homeowner is going to be heating rooms for multiple hours a day. They may have the thermostat set for one or two hours, usually in the mornings or evenings when the temperature is cold. Heat Mat expects the average monthly cost to be as follows when using a 160W mat.

Does it take long to warm up?
The length of time depends on the insulation underneath the mat and the size of the room. However, the average Heat Mat underfloor mat with a good insulation board underneath takes about 15 minutes to warm a room.
Can the customer turn the underfloor heating on straight away?
If a tile adhesive, levelling compound or screed has been used, then this must dry before the system is turned on. Turning the system on can cause the adhesive or compound to dry too fast, causing it to crack.
If you are interested in installing Heat Mat as part of your service offering, the full range can be found on our website.