Since September 2018 the production of Halogen bulbs has stopped following a directive from EU energy regulators. Although Halogen will remain to be sold until stock run out, Electricians are already making the switch to LED, the newer, more efficient option.
While the key consideration for switching to LED may be the environmental impact, there are also major cost saving benefits to think of. Although they initially cost more to buy, LEDs are by far the cheapest lighting solution, using significantly less energy to emit comparable levels of light to a conventional incandescent lamp. They also last for an incredibly long time with a typical life span of around five to eleven years, generating a considerable cost saving over time on replacement lamps. The energy saved by LEDs can also save money as it can mean customers reduce their energy bills by 90% and will see a return on their upfront bulb investment in just two years.
Check out some of the top questions we've been asked by our Customers regarding the Halogen vs LED topic:
Aren't LED lamps more expensive than Halogen?
The simple answer is yes initially they are. However, when you then compare the running costs, longer lifetime and overall efficiency, LED wins every time.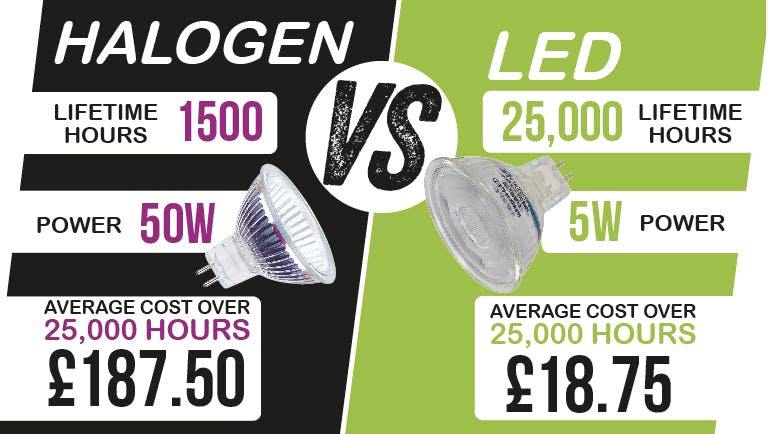 How do I compare Halogen wattage with LED lamps?
The most accurate measurement for LED lamps is the lumens rating, and in general the higher the lumens, the higher the wattage. The wattage figure measures the energy output for LED lamps, so the lower the wattage, the lower energy it will consume, ultimately meaning bigger cost savings.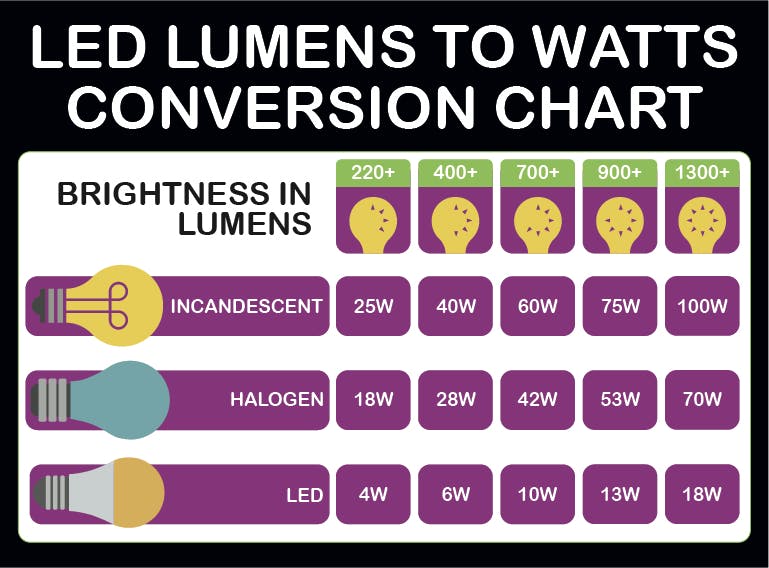 Are LED lamps brighter than Halogen?
Historically LED lamps have built a poor reputation for producing a harsh light in their early days. Now however this is no longer the case. Users can simply replicate a traditional incandescent 40W light by choosing either a Warm or Extra Warm LED light. There are also options for Cool White or Daylight which are more suited to kitchens or task lighting where a brighter light is required.
How long do LED lamps last?
The average lifetime of LED lamps ranges from at least 15,000 hours to up to 25,000 hours. This is a huge increase on traditional halogen lamps which typically last up to 1,500 hours.
Can you replace a Halogen lamp with an LED one?
Absolutely! All LED lights can be fitted into standard, existing fittings.