What's the difference between branded and unbranded electrical connectors?
Unbranded products often come cheaper, and when you buy a lot of electrical supplies, saving money can be a big deal. 
When it comes to branded vs unbranded electrical connectors, the difference can be in more than just price. While both items might look almost identical, their specifications could be worlds apart. Think about what you need the connector for. How often will it be used? What environment will it live in? Does it need to meet any specific requirements in order for it to perform safely?
Once you know all this, you can start comparing electrical connectors. 
With our branded range, you can be sure that all safety regulations are met, while they may also offer more mating cycles than their unbranded counterparts. 
Often with electrical supplies, you get what you pay for. While you might save money on unbranded electrical connectors in the short term, you could end up paying with a damaged reputation if they don't meet your client's expectations.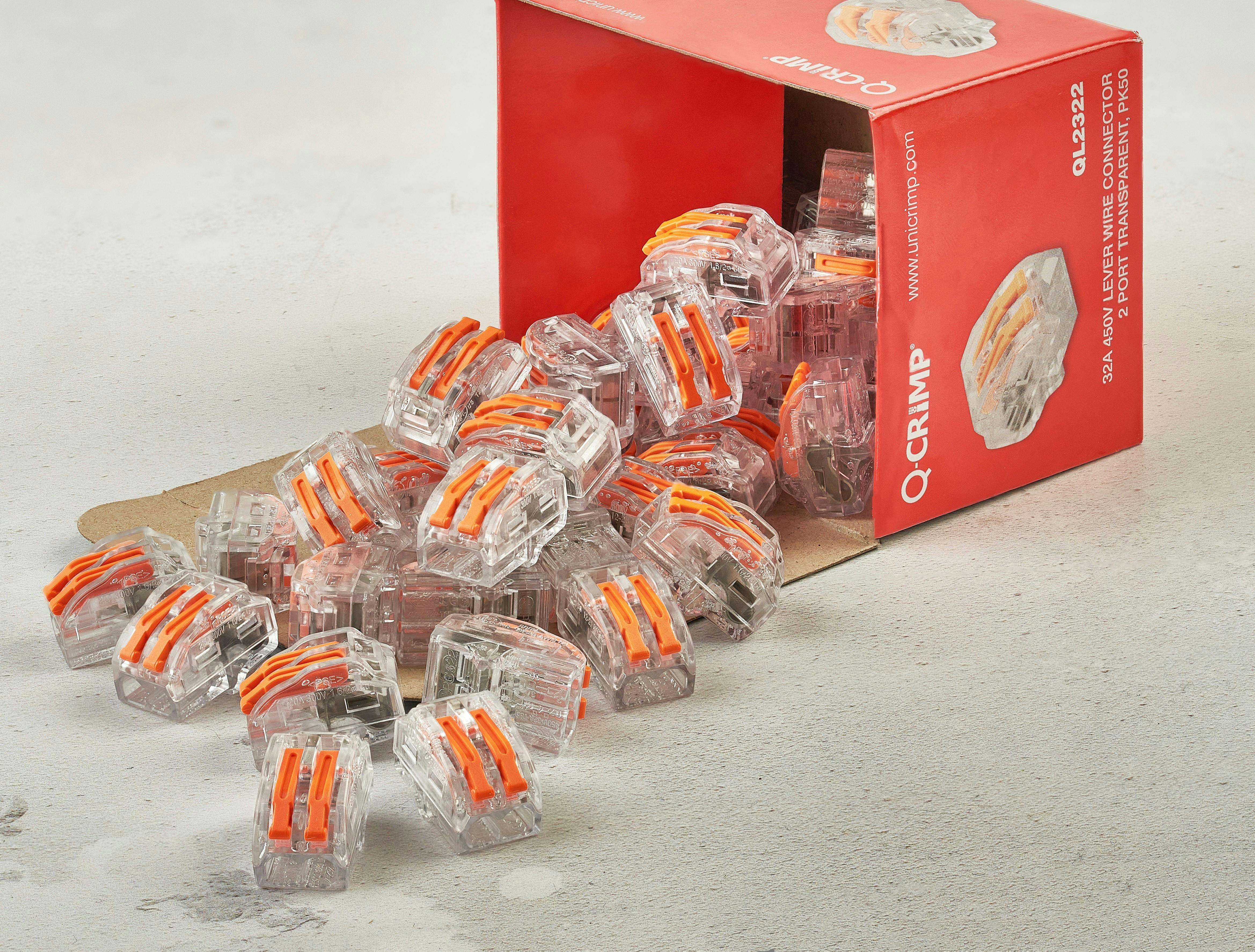 The pitfalls of counterfeit electrical connectors 
There are three main types of electrical connectors: board to board connectors, cable to cable connectors, and cable to board connectors. Sadly, all of these can be found counterfeited throughout the internet, offering you what looks like a branded product at an unbranded price. 
While the savings might look tempting, the dangers of fake connectors could see you paying out more than just money. 
Unlike genuine branded products, fakes don't come with any of the safety and performance guarantees. You could install a connector that claims to be perfect for the job, just to receive an angry call a few weeks later to inform you it no longer works 
Worse than that, because fake products don't need to go through the same safety checks as our range, you've no guarantee they're fit for purpose. Electrical connectors could easily burn out if not made correctly, causing a circuit to short out, fuse to blow or fire to start. 
How do you spot a counterfeit electrical connector?
Check the seller Is the seller a name you recognise? Check their reviews to see what other people think of them, and make sure there's a secure payment padlock icon at the top of their website. It's also good to see if they list a physical address. Many counterfeit items are made overseas, so if a site only displays a PO Box or no address at all, it's a good indication they're not the real deal. 
Research the price See how much the same item is being sold for elsewhere. If the one you're looking at is significantly cheaper, there's probably a reason why. 
Read the description If a product is being described as 'genuine,' 'real,' or 'authentic,' it might not be that genuine at all. A real product wouldn't have to sell itself this way, while a fake might be trying a little bit too hard. 
It pays to make the right choices with electrical connectors 
We offer electrical connectors for as little as under £1, meaning you don't need to pay over the odds for a branded product you can rely on. With a huge selection on offer from reputable names such as Wago, Unicrimp and Hellermann, you can get dependable electrical connectors that won't let you - or your clients - down.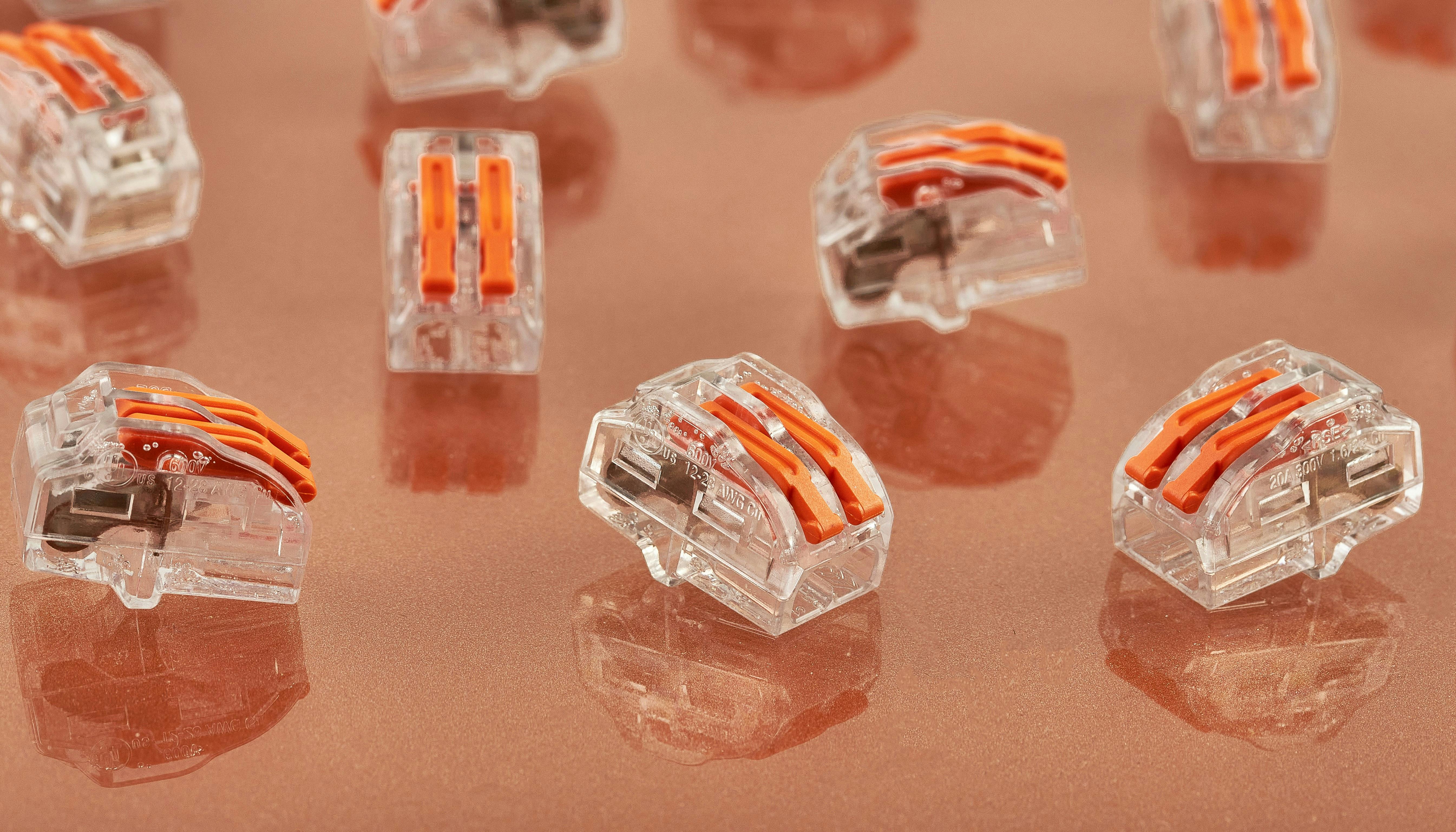 Don't chance it on a cheaper product. You may end up getting exactly what you pay for.