If you're looking for electrical supplies online, you'll find a lot. Cheap electrical supplies, direct electrical supplies, and firms promising you next day electrical supplies if you order soon. 
The problem with this much choice is that a lot of it simply isn't up to scratch. When you're out on a job being paid for your time, you need the best tools by your side to guarantee a professional finish. 
Buying electrical supplies online
The most important thing to think about when looking at electrical supplies online is safety. If the price looks too good to be true, it probably is, and the last thing you want is a device that goes wrong. There are around 350,000 injuries in the UK each year due to faulty electrics, and you don't want one of those to be associated with your name. 
To avoid this risk, we'd always advise buying your electrical supplies from a reputable supplier, either online or from the highstreet. If buying online, check their website is safe to pay on. They should display a small padlock symbol in front of their name in your search bar. 
You can also check the retailer is part of an online retailer accrediting body. This will hold them to certain standards and help protect your rights as a buyer. 
Finally, it never hurts to read reviews. See what other people are saying about the people you're buying from and the tools you're looking for. You can always trust a tradey for honest feedback.
Cheap electrical supplies
With online shopping only growing more popular, cheap electrical supplies are easy to find. However, just because the price is good, doesn't mean the product is. Make sure it's not second hand, or worse, a fake, and double check its warranty and manufacturer's guarantee. 
Also read up on the seller's returns policy, so if you do end up with a dudd, you can send it back.
Our free catalogue is full of all our best deals, meaning you can order great value electrical supplies without risking ruining your reputation.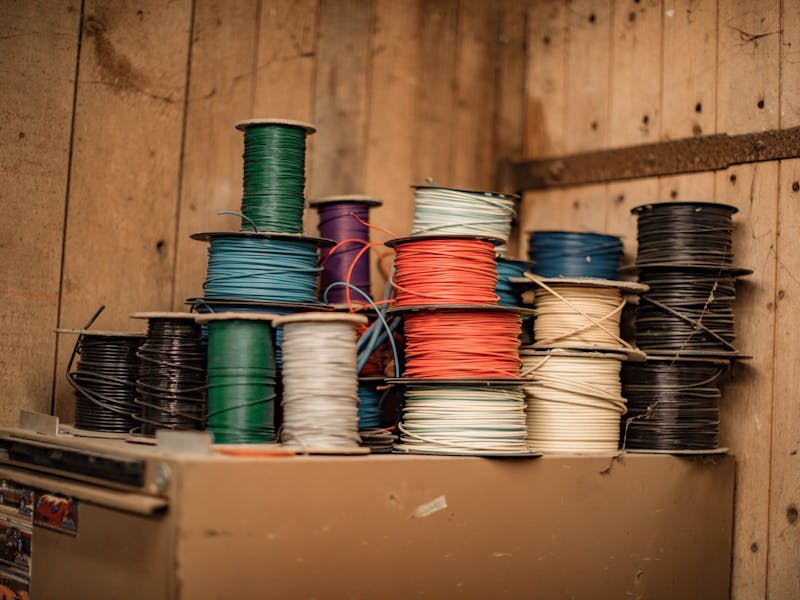 Next day electrical supplies
You're booked in to do a job, you're loading your van and you realise something essential is missing. Don't worry, we've all been there. A guaranteed delivery of next day electrical supplies can be a life-saver in the trade, which is why it's something we're so proud of. If you order on our site by 9pm (4pm on Saturdays), we can promise the electrical supplies will arrive at your door the very next day. 
Even better than that, if you upgrade to one of our trade accounts, we can have your order with you as early as 10:30am, freeing up your day to get on with the task at hand. 
With our quick order service, all you need is the product's code and we can have it in your basket in no time. 
Trade electrical supplies 
When you're part of the trade, electrical supplies are your bread and butter. You rely on them to protect your reputation, bring you work, and ultimately earn your living. It's essential they're up to the job. 
We're one of the UK's leading electrical supplies retailers, with a great reputation amongst the electrical trade. There's a reason we're rated excellent on Trustpilot, with thousands of tradespeople trusting us to provide them with the tools they need to do their work. 
Sign up for one of our trade accounts today to receive 60 days interest-free credit, monthly statements, online account access and VAT approved invoices. We're your one-stop shop for all your electrical supplies needs, guaranteeing next day delivery on a huge range of tools, consumables and hardware.