How do you illuminate a garden? 
There are many different outdoor lighting options available for different kinds of jobs. It really just depends on how much you want to light up, and how bright you want it to be. 
Bulkheads
Bulkhead outdoor lighting is fixed to exterior walls or ceilings, and is great for practical purposes such as finding your house keys or navigating your outside spaces at night. Available with or without covers, bulkheads can either be activated via a switch, or with the addition of a sensor that will turn the light on when it picks up movement. 
Bulkheads aren't designed to flood your garden with light. Instead they'll only illuminate the immediate area, making them practical for your client without annoying their neighbours. 
See our bulkhead lighting options.
Floodlights
If you want a brighter light to fill a greater area, then look no further than floodlights. They do exactly what their name suggests - flood an area with light, making them perfect for larger industrial units, lighting up car parks or working on site. 
Floodlights can also be great for lighting up driveways or paths, and because of how much light they emit, they also act as a perfect deterrent against crime.  
Decking and garden lights 
Combine decoration with practicality with our decking and garden lights. Whether hanging from a pergola or submerged into the ground, these outdoor lights can turn a regular garden path into a magical wonderland, or just make it much easier to find your way around. 
Decking and garden lights aren't as bright as other options, so you'll need several to light up any given area. But when you do it right, you can really transform a space. 
See our decking and garden lights 
Wall and brick lights
You'll find a range of classic finishes and modern looks with our wall and brick lights. With up and down facing bulbs, they make the perfect solution for lighting up entrances and pathways, and can even come with sensors that only detect human movement. You won't have to worry about the local neighbourhood cats setting them off at night. 
Wall and brick lights don't illuminate a large area, but do provide a focused beam that makes them great for lighting up specific spots. With designs to suit any residential or commercial look, they can be a practical solution packed with style. 
Where should outdoor garden lights be placed?
If you want outdoor lighting to illuminate a door, it needs to be placed 1.6m from ground level and 0.15m from the edge of the door. If you only have one light, put it on the side of the door with the handle. 
Other kinds of lighting placement will depend on what you're looking to light up. Decking and garden lights are often used to illuminate pathways, and should be placed in the ground in a way that won't cause trip hazards as people walk past them. 
Floodlights should be situated along the roofline, where they'll be out of reach of anyone looking to tamper with them and reduce their security efficiency. They should also face things such as driveways, car parks or main entrance areas. 
Outdoor garden lighting ideas
Outdoor garden lights can really turn a garden into a centrepiece. If your client is looking for that wow factor, our quick ideas can really help you deliver it. 
Dress a pergola to set the scene 
Make a pergola a cosy, comforting and romantic area with the addition of a few decking and garden lights. Not only will they make the area look more inviting, but they'll also make it more usable as the sun sets. 
Use uplighters to highlight zones
Uplighters, such as our wall and brick lights, can be used to highlight hanging baskets, house numbers or entrance ways. The little touches of light they offer can provide a fantastic decorative finish, as well as making it much easier to find your keys late at night. 
Wall-mount lighting 
Outdoor lighting doesn't have to add to the mass of a garden. Instead, by wall-mounting bulkhead lighting, you can keep the existing plot looking as it does and just add additional light to key areas. This prevents the need for any digging or underground electrical installations, and can be placed in practical places to light up outside storage, doors or pergolas. 
Shine a spotlight on thoughtful planting
Show off your client's handiwork in the garden with a spotlight to keep their flowers in bloom, even as the sun goes down. A well-placed light can be used to highlight flowerbeds, statues or ponds, keeping a garden looking just as good 24/7. 
Line the decking with lights 
Decked areas are great for hosting dinner parties, BBQs or just get-togethers with a group of friends. Help make the party last longer with some well-placed decking lights, which won't only make the decking more practical, it'll also make it safer.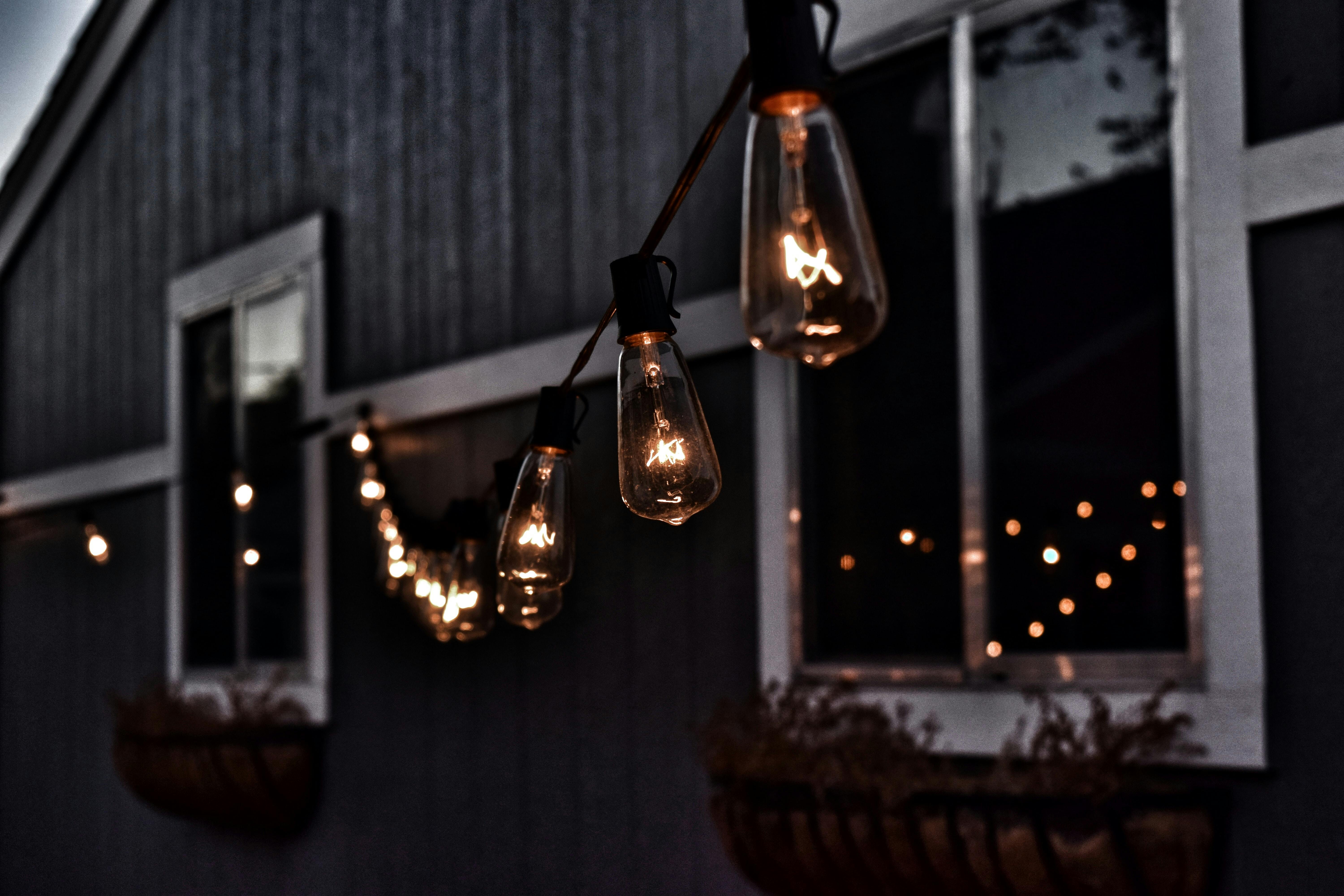 Explore all of our outdoor lighting options 
With brands such as Forum, Lutec, Integral and more, we've got all you need for any outdoor lighting installation. Order before 4pm to secure next working day delivery and get your garden glowing.