Whether the electrics are broken, unsafe or simply outdated, people viewing your house will focus on how much it'll cost to get them fixed or replaced, and that could be enough to stop them making an offer.
We recently partnered with Jamie Heard, electrician at Jamie Heard Electrical, and Bruna Pani, property expert at We Buy Any House, to reveal the electrical tips that could help increase your property value, but many electric-based issues can have the opposite effect.
Here are five electrical problems that could make it more difficult to sell your home.
1) Discoloured electrical fittings
Jamie explains that "signs of discolouration on electrical fittings suggest a build-up of heat" and this can definitely be a red flag for buyers.
Bruna says: "Although it's normal for some appliances to get hot during operation, the outlet itself should never heat up. This can be extremely dangerous, and in order to ensure these things are up to date, hire a qualified electrician. They can check the wattage, install new sockets and perhaps add a dimmer switch."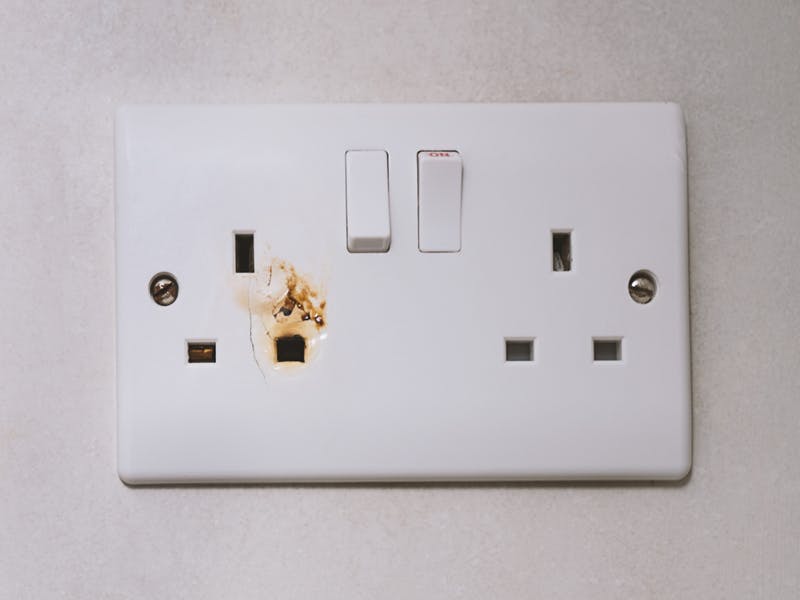 2) Broken or loose light fixtures and fittings
As well as simply looking bad, any broken or loose light fixtures and fittings can also be incredibly dangerous, which buyers will inevitably frown upon.
Bruna says: "Broken or loose light fittings are more of a serious problem than you may first believe, and they can have big implications for the sale of your property.
"It is vital that you notice and fix these things early in order to prevent future and more severe problems from developing, such as electrical shocks, burns and fires."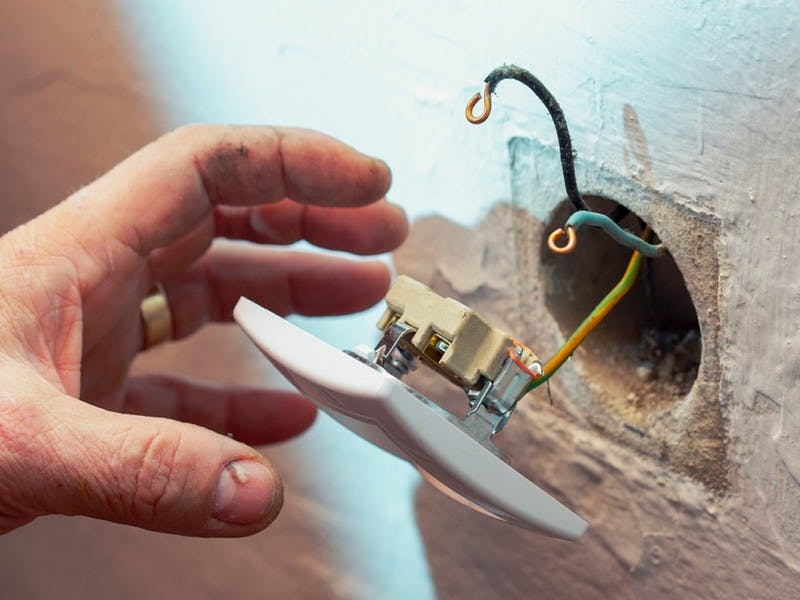 3) Outdated wiring systems
Having old fashioned wiring in your home is another safety issue that can be a massive buyer turn-off.
Bruna says: "Not only are outdated wiring systems a cause for concern in terms of their design and style points, but they are also a safety hazard.
"Unsurprisingly, an outdated wiring system is one of the main causes of house fires, so it's worthwhile ensuring that it's still safe. If it's not, replace it."
Jamie adds: "If there are old rewireable fuses in the fusebox, this suggests the property needs a rewire". The requirement of such an expensive job will discourage most buyers from pursuing your home.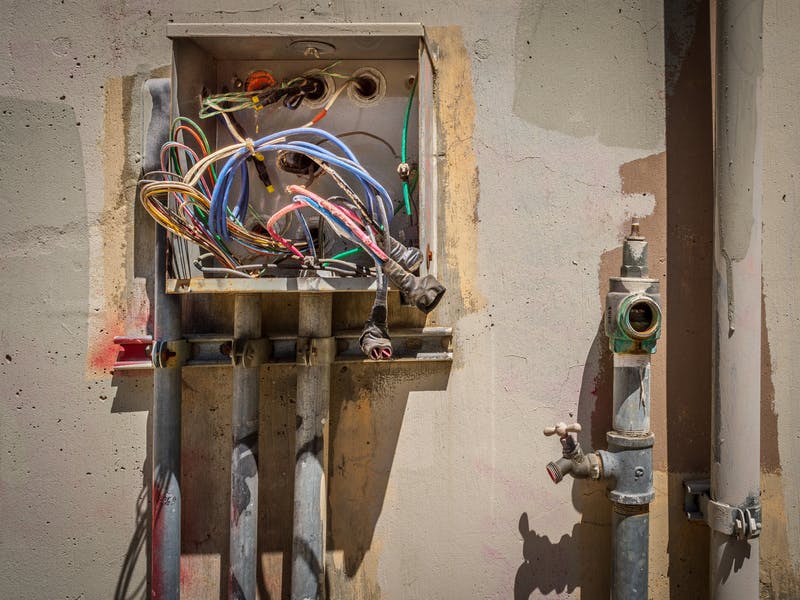 4) Missing or faulty light bulbs
Lighting is so important when buyers are looking around, as it helps to create a warm atmosphere and highlight the best features. Therefore, if bulbs aren't working or simply aren't there, you can easily lose the buyer's interest.
Bruna says: "Faulty lightbulbs are often used in horror films as a scare tactic, but in reality they're more of a signifier that there is a loose connection in the electrics.
"Flickering bulbs, missing bulbs and exposed light fixtures all suggest to potential buyers that the home has not been cared for particularly well. Fixing these is a priority before you put your house on the market."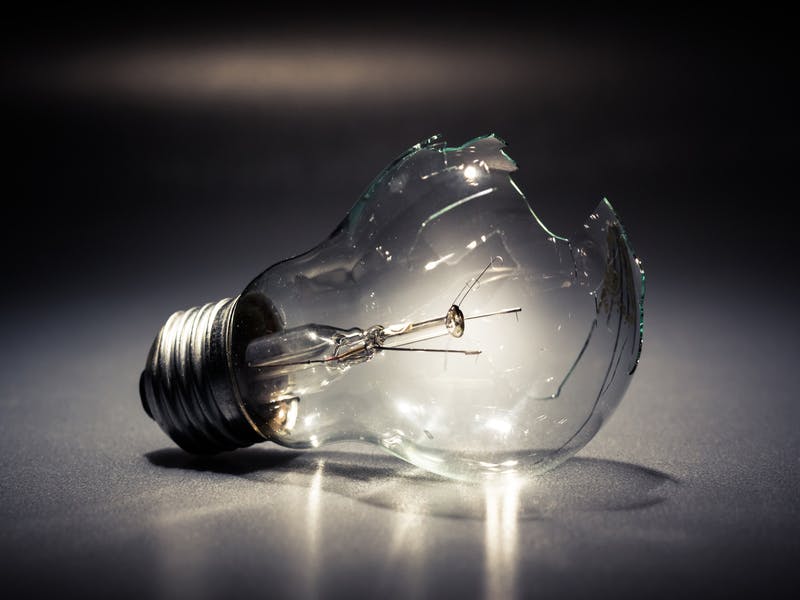 5) Multiple extension leads
Jamie says: "If a buyer sees lots of extension leads lying around the property, it suggests that there are not enough sockets wired into the home."
Bruna adds: "If you're planning to put your property on the market, then it's important to ensure that you have got enough main plugs around your home. Having dozens of extensions is a fire hazard, a trip hazard, and an eyesore around your home.
"Before you invite prospective buyers over to view the house, hire an electrician to rewire or add more sockets to your home. This way, you will be certain that you have a safely wired house that can cater to everyone's needs."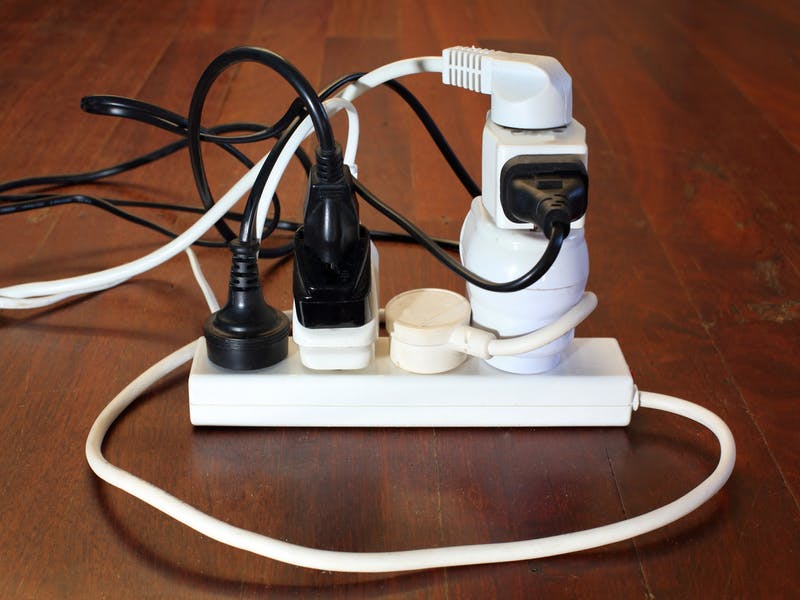 If you need to update the electrics in your home, you can find out more here.